Enermedic v3.11.0 News: Now More Flexible and Easier!
23 February, 17:02
Enermedic has grown stronger with the v3.11.0 release, with capabilities that provide ease of use and greater flexibility. Let's take a look at them together...
Are there too many hardware in your facility? So how will you easily access the hardware you want to monitor? We though of you and gained the ability to add categories to hardware. You can now add a category to the hardware you use frequently, and easily access your equipment with filtering when necessary.
Each of our customer is uniq,so are the usage scenarios though. We focused on flexibility to harmonize with this diversity. In this context, we gained the ability to add more than one hardware to a load / object / section. Thus, it is now possible to get many parameters related to an object from multiple independent hardware.
Our customers who wanted to follow the meter indices told us that the reports were too detailed. For this reason, we designed a summary report where they can only follow the meter indexes.
We made it possible to monitor periodic values ​​from our hardware that does not keep LOG record. In this way, we have presented uninterrupted reports to you.
Enermedic Upgrades
Categorizing Hardware
Now we can define name and categorize our ENTES hardware according to needs. In this way, we can quickly access all our equipment assigned to the same category by filtering. At the same time, we can use the categories assigned to the hardware to create custom alarm.

Hardware Matching Flexibility
We can now assign one of the defined hardware as "additional hardware" to the selected load in facility construction mode. This feature enables any hardware to be able to communicate with any object. While custom alarm generation alternatives increse, we offer flexibility to adapt to different usage scenarios.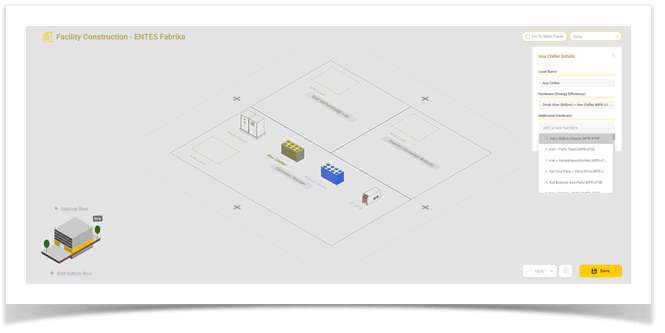 Displaying Meter Indices as Summary Table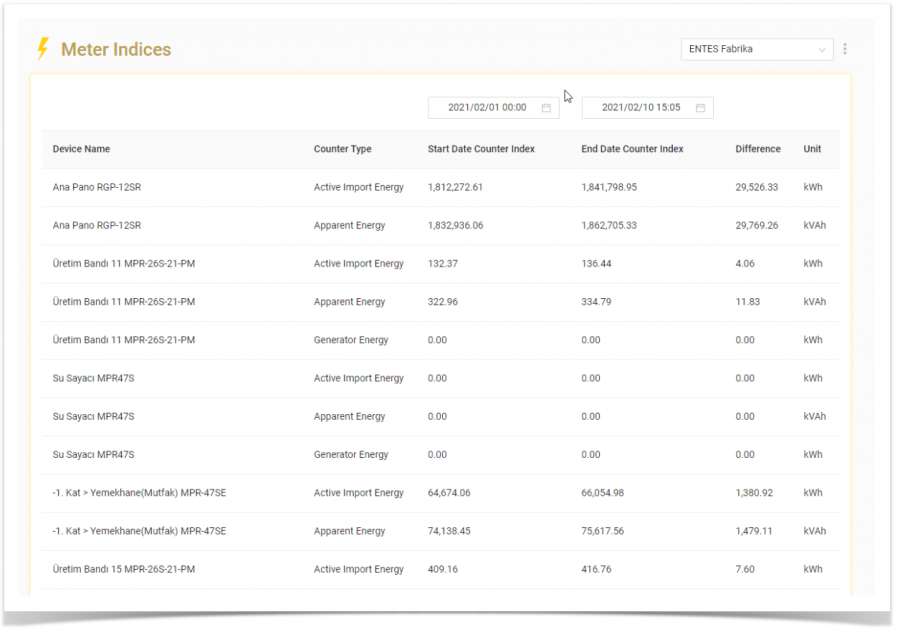 Now it is possible to display the meter information read from ENTES hardware in a summary table. In "Meter Indices" page, we list the meter information of the hardware defined for the relevant facility as a summary table allowing the selection of "facility" and "date range". We support the download of the table as an Excel file.
Reading Periodic Values from Hardvare Without LOG Record
Now we can get reports from our hardware that does not have LOG structure. We record the instant data taken from our hardware that can instantly read but does not have LOG feature, retrospectively. We show this data in consumption and facility reports.
Further Conveniences
Enermedic remembers your last choices. In the facility management page, we save the last facility you selected and ensure that you will go there after your next login.
If any of your hardware does not communicate in the last 24 hours, we create an automated warning.
We list all the events that occur in our hardware added to Enermedic with date, time and duration information. We also ensure that the listed events can be downloaded as an Excel file.
Hardware Support
Enermedic supports the following hardware as of this version: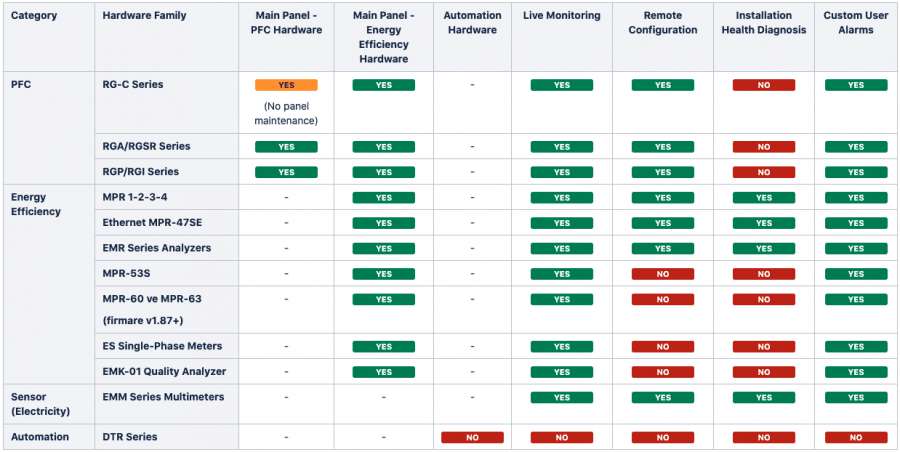 Visit www.enermedic.com to experience the new features of Enermedic v3.11.0.