Enermedic v3.9.4 - Say hi to Integrated Energy Management!
20 May, 13:05
Enermedic identity has matched the modern face of ENTES, the developer of "Integrated Energy Management System". Enermedic can now manage not just electricity, but much more types of energy.
Enermedic gains the ability to analyze your gas and water meters. Our offer will save you a lot of investment cost.
The first version of Enermedic mobile app is released on Google Play Store. You can monitor your hardware live, wherever you are.
Weekly period is now available for the energy consumption reports. You can directly compare a week with a year before to analyze the energy efficiency of your facility and machinery.
Enermedic Upgrades
Integrated Energy Management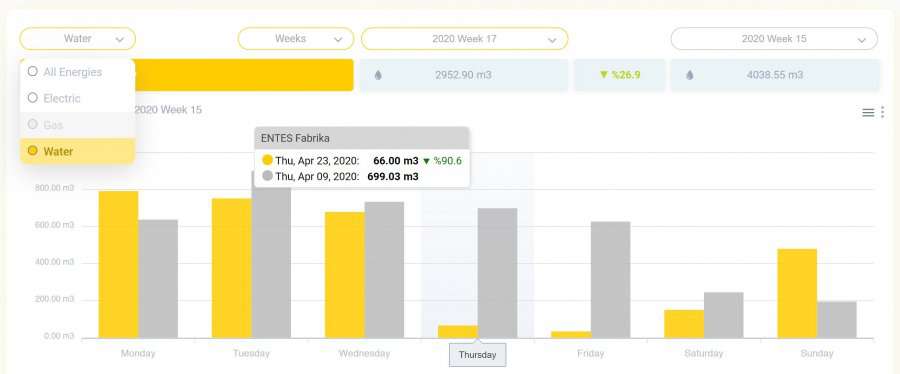 Unlike many other energy management solutions, Enermedic now offers comprehensive analysis of gas and water as well as electricity. Furthermore, we do not require any additional costs for integrating the gas and water meters that you already own.
In our previous release we provided the option to add your water and gas meters to the main panels. Following this version you can analyze the water/gas consumptions as well.
Using MPR1-2-4 series energy analyzers with pulse counter digital inputs, you are able to integrate your gas and water meters without any additional costs. If your meters offer pulse counter output, you can easily connect them to Enermedic. Therefore just by owning one energy analyzer you will get three meters in total!
Weekly Energy Consumption Analysis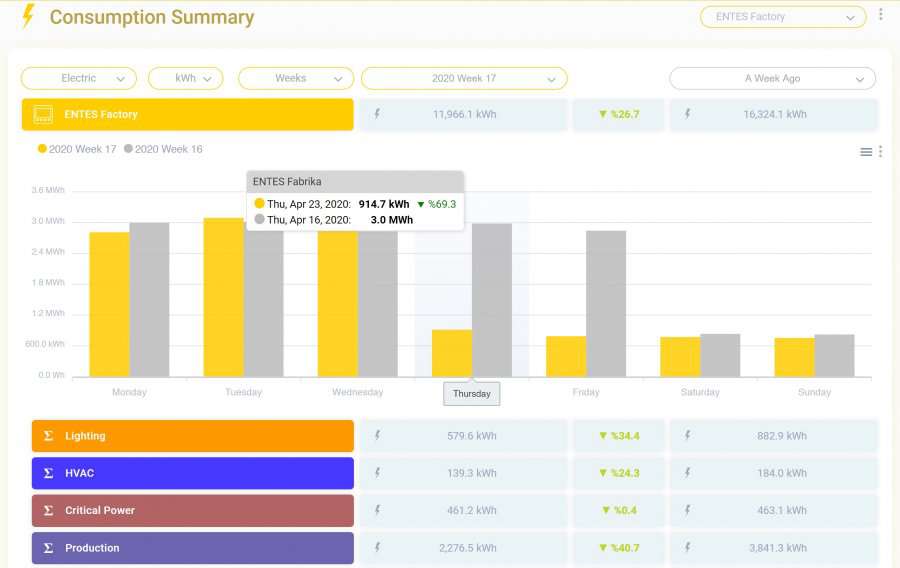 The most valuable analysis for industry is the consumption within a week compared to the previous year, isn't it?
We offer week selection for consumption reports. With the added value of smart choices like "the same week, previous year" you will be able to compare energy efficiency directly. This will allow you to analyze the consumption behavior of your facility from year to year. Building on the same logic, you can gain invaluable information about your machinery in terms of efficiency and maintenance needs.
With this version, we offer the 52-weeks display of a year. You can compare this year with the previous year, week by week.
Further Conveniences

Some of our users were unable to assign their hardware to the main panels for various reasons. When this happens Enermedic was unable to produce reports for that facility. However now we developed an early warning system. Enermedic will warn you if you have unassigned hardware as well as main panels without hardware.
We now get the ENTES ID (a unique fingerprint of your hardware) from your connected hardware. This information will be very useful while we resolve the problems that you face in the field.
When the wrong timezone was selected for a facility, all the hardware within that facility were getting a wrong time setup. For eliminating this error, we developed another warning system.
Solved Issues

If you have low hardware connectivity, occasionally some of the configuration changes you saved were not actually sent to the device as the connection was lost during the transmission. We now display a confirmation for each setting that you are trying to update for that device. So you can monitor which settings failed to update and take action accordingly (perhaps retry).
We fixed the problem of not getting the step values from the field capacitors that happens for some of our hardware with connectivity issues.
We fixed the short duration reactive ratios display errors occuring when we get the meter values from the facilities with connectivity issues.
We fixed the issue which caused the weekdays not to overlap when "previous year, same month" option was selected in the consumption report.
Enermedic Mobile App
Our First Play Store Release!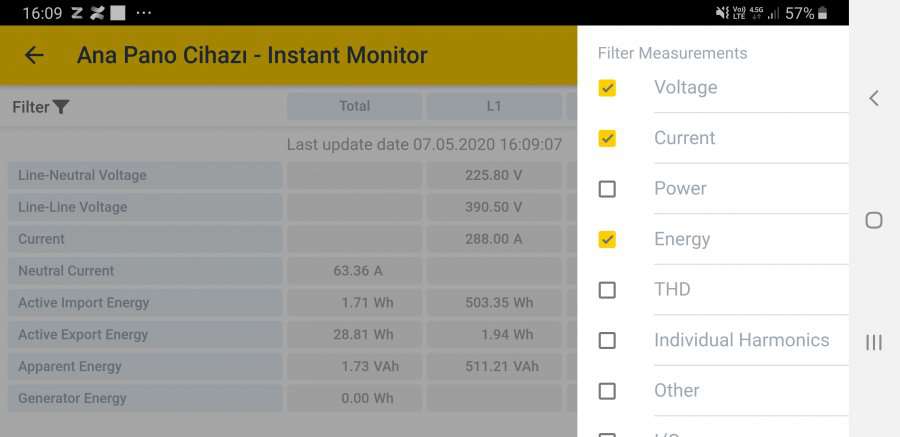 For a while we have been developing the Enermedic app and the initial version is up on the Google Play Store. You can find it as Enermedic.
This first version includes:
Live monitoring all your hardware wherever you are. Enermedic even controls and disables the communication after a timeout in order to save your quota.
Monitoring the connectivity health of all your hardware as a list
Hardware Support
Enermedic supports the following hardware as of this version:
MPR 1-2-3-4 hardware with upgraded firmware (v2)
EMK-01 quality analyzer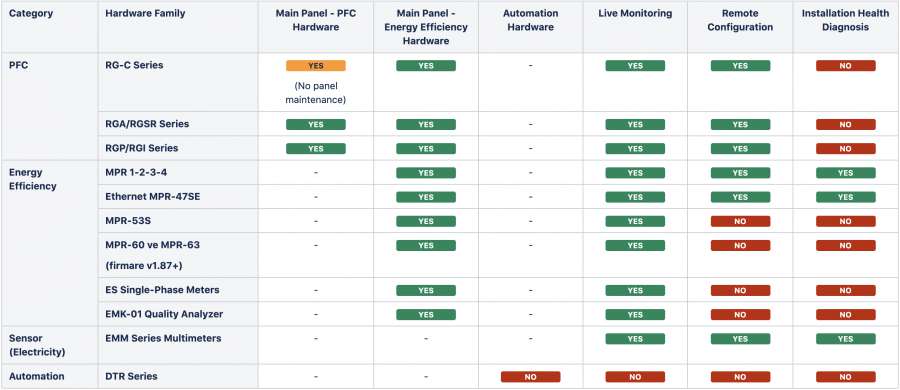 For more information please visit www.enermedic.com